Miso is a delicious and healthy condiment that is made from fermented soybeans. It has a salty and earthy flavor and can be used in many different dishes. Many people are unsure of how long miso lasts in the fridge, so we decided to do some research on the subject. In this blog post, we will answer the question "how long does miso last in the fridge?" and provide some tips for keeping your miso fresh.
What Is Miso And Where Does It Come From?
Miso is a traditional Japanese condiment that is made from fermented soybeans. It is usually made with a combination of soybeans, rice, and salt. The fermentation process can take anywhere from a few weeks to a few years, depending on the type of miso. There are many different types of miso available on the market, each with its own unique flavor.
Miso is a versatile ingredient that can be used in many different dishes. It is often used in soup, but can also be added to sauces, marinades, and dressings. Miso can be found in most Asian markets and some grocery stores.
The Health Benefits Of Miso
The health benefits of miso have been well-documented over the years. This fermented soybean paste is a rich source of vitamins, minerals, and probiotics, which can help to support digestive health. Miso is also a good source of protein, making it an ideal food for vegetarians and vegans.
In addition to its nutritional benefits, miso has also been shown to boost immunity and reduce inflammation. Studies have even suggested that regular consumption of miso may help to protect against certain types of cancer.
With so many potential health benefits, it's no wonder that this Japanese staple is becoming more popular around the world.
How To Store Miso
Miso is a fermented paste made from soybeans, rice or barley, and salt. It's used in many Japanese dishes, such as miso soup and ramen.
Miso can be stored in its original container, or transferred to an airtight jar or container. To prevent mold growth, make sure the surface of the miso is covered with plastic wrap or parchment paper before screwing on the lid.
Another way to store miso is to freeze it in small portions. This will extend its shelf life by several months. When you're ready to use it, thaw the miso in the refrigerator overnight.
How Long Does Miso Last In The Fridge
Unopened miso can last for up to 2 years in the pantry. Once opened, it should be kept in the fridge, where it will stay fresh for 6 months to 1 year if stored in an airtight container.
To extend its shelf life, you can freeze miso paste or soup; it will keep for up to 6 months in the freezer. Simply freeze it in ice cube trays for easy portioning, then transfer the cubes to a freezer-safe bag or container. As with all foods, however, it's best to use your miso before the expiration date to enjoy the best flavor and quality.
Miso is a delicious and healthy condiment that can be enjoyed for many months after opening. By following these storage tips, you can ensure that your miso stays fresh and flavorful for as long as possible.
How To Tell If Miso Is Spoiled
The best way to tell if miso is spoiled is to give it a smell. Fresh miso should have a pleasing, slightly salty smell. If it smells sour or otherwise unpleasant, it has gone bad and should be discarded.
Another way to tell if miso is spoiled is to look at the color. While the color of miso can vary depending on the type, it should generally be a pale yellow or light brown. If the miso is significantly darker or has started to develop mold, it has gone bad and should not be eaten.
Finally, taste the miso before using it in a recipe. If it tastes sour or otherwise off, it has spoiled and should be thrown away. By following these simple guidelines, you can ensure that your miso is fresh and safe to eat.
What To Do With Leftover Miso
When it comes to leftover miso, the possibilities are endless. This versatile fermented soybean paste can be used in soups, stews, marinades, and even desserts. For a quick and easy meal, try using miso to flavor ramen noodles or rice.
Miso soup is another popular option, and it can be made with a variety of different ingredients. Leftover vegetables, tofu, and seafood are all great additions.
If you're looking for something a little more unexpected, try using miso in a sweet snack or dessert. Miso-flavored ice cream, cookies, and cakes are all surprisingly delicious.
No matter how you use it, leftover miso is sure to add flavor and depth to any dish.
Miso Recipes For You To Try At Home
Ice Creams
When it comes to ice cream, there are endless flavor possibilities. But one of the most unusual - and delicious - flavors is miso ice cream. The salty-sweet combination may sound strange, but it's truly a heavenly pairing. The rich umami flavor of miso complements the sweetness of the ice cream, while the creaminess balances out the saltiness. It's a unique taste experience that you'll crave again and again. And luckily, it's easy to make at home. All you need is a simple ice cream base and some miso paste. So next time you're in the mood for something different, give miso ice cream a try - you won't be disappointed!
Ginger Maple Miso Ice Cream - Spabettie
Ginger Maple Miso Ice Cream - the unique flavors of this ice cream are almost indescribable - sweet, salty, rich and savory, this is a favorite in our house!
Check out this recipe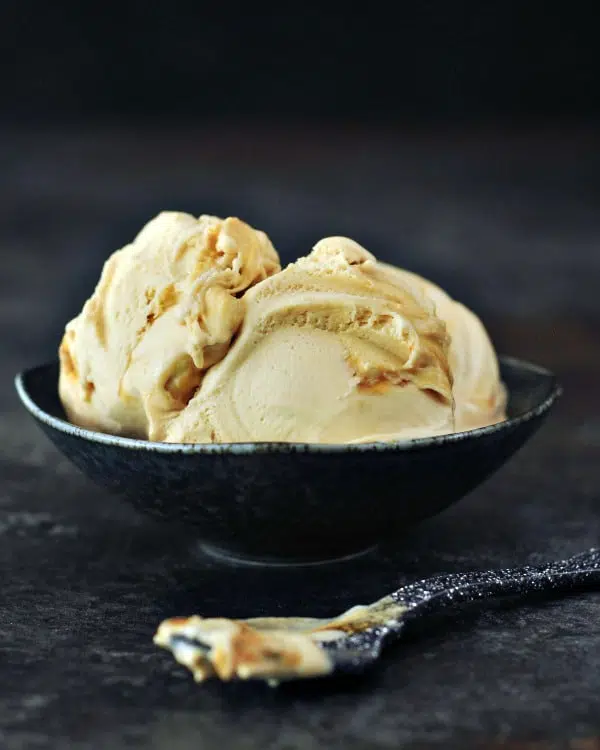 Miso Caramel Ice Cream – Max Makes Munch
Whoever said that sweet and savoury don't go together is, quite frankly, crazy. White miso replaces salt in this delicious salted caramel ice cream alternative.
Check out this recipe
Soups
Miso soup is a traditional Japanese dish that is made by fermenting soybeans with salt and koji, a type of fungus. The result is a thick, flavorful paste that is used to flavor soups and other dishes. While miso soup is typically made with tofu and vegetables, there are many variations of the dish that include meat or seafood. Miso soup is believed to have numerous health benefits, including aiding digestion and boosting immunity. It is also a good source of protein and fiber. For these reasons, miso soup has become popular around the world, and it can be found on the menus of many Japanese restaurants.
Miso Soup - Love and Lemons
Made with a basic dashi stock, this miso soup recipe is warming, nourishing and savory. You won't believe how easy it is to make this Japanese soup at home!
Check out this recipe
20-Minute Miso Soup with Leeks, Mushrooms and Greens - Feasting At Home
Fast, Easy Miso Soup Recipe with leeks, shiitake mushrooms, wilted greens, and tofu makes for a fast and easy weeknight dinner.
Check out this recipe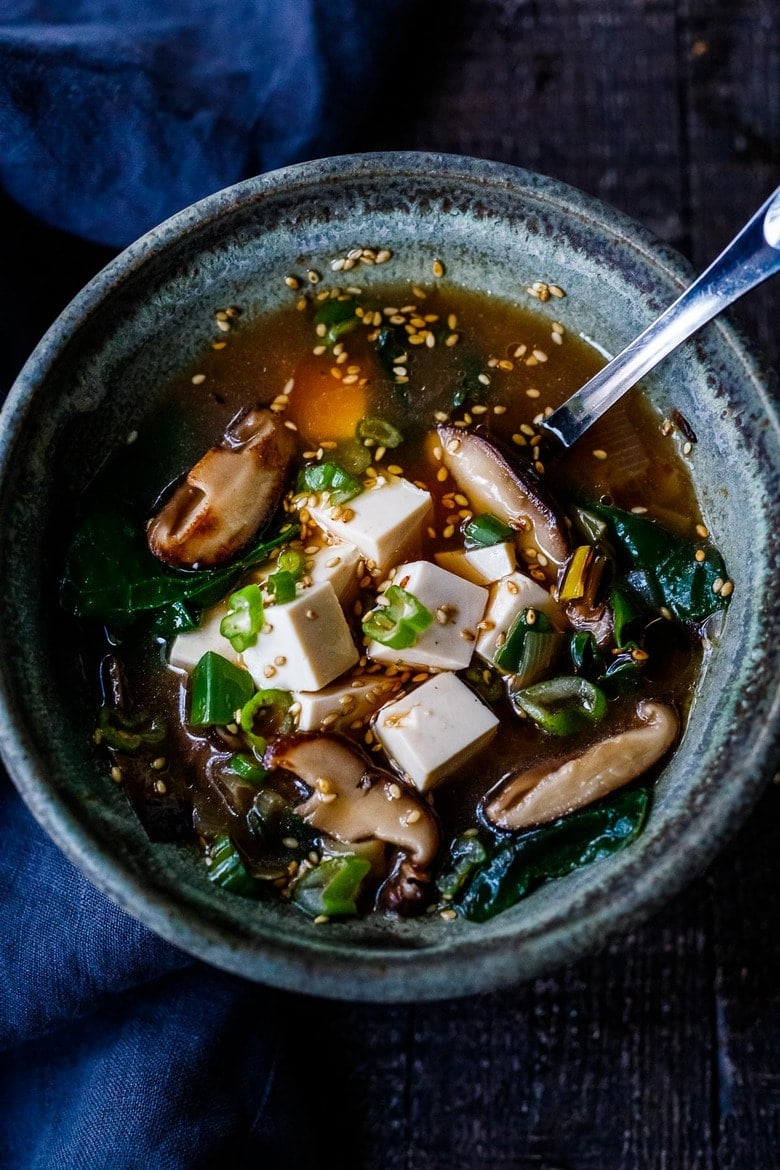 Sauces And Dressings
Miso paste can be used in many different ways, but it is particularly well suited for use in sauces and dressings. When used in this way, it can help to round out the flavors of a dish and add a unique umami edge. In addition, miso paste can also help to thicken and emulsify sauces and dressings, making them more smooth and creamy. If you are looking for a new way to add depth of flavor to your cooking, consider using miso paste in your next sauce or dressing recipe.
Easy Miso Sauce for Everything - Eat Plant Based
Miso Sauce is a simple all-purpose sauce that is great to keep on hand for veggie bowls, salads, steamed or grilled veggies, and so much more. It even works great as a marinade.
Check out this recipe
Miso Dressing - Feasting At Home
Here's a simple tasty recipe for Miso Dressing! Made with ginger, miso paste and sesame oil, the flavors complement salads, grain bowls, veggie bowls, Asian-style slaws or grilled or roasted veggies.
Check out this recipe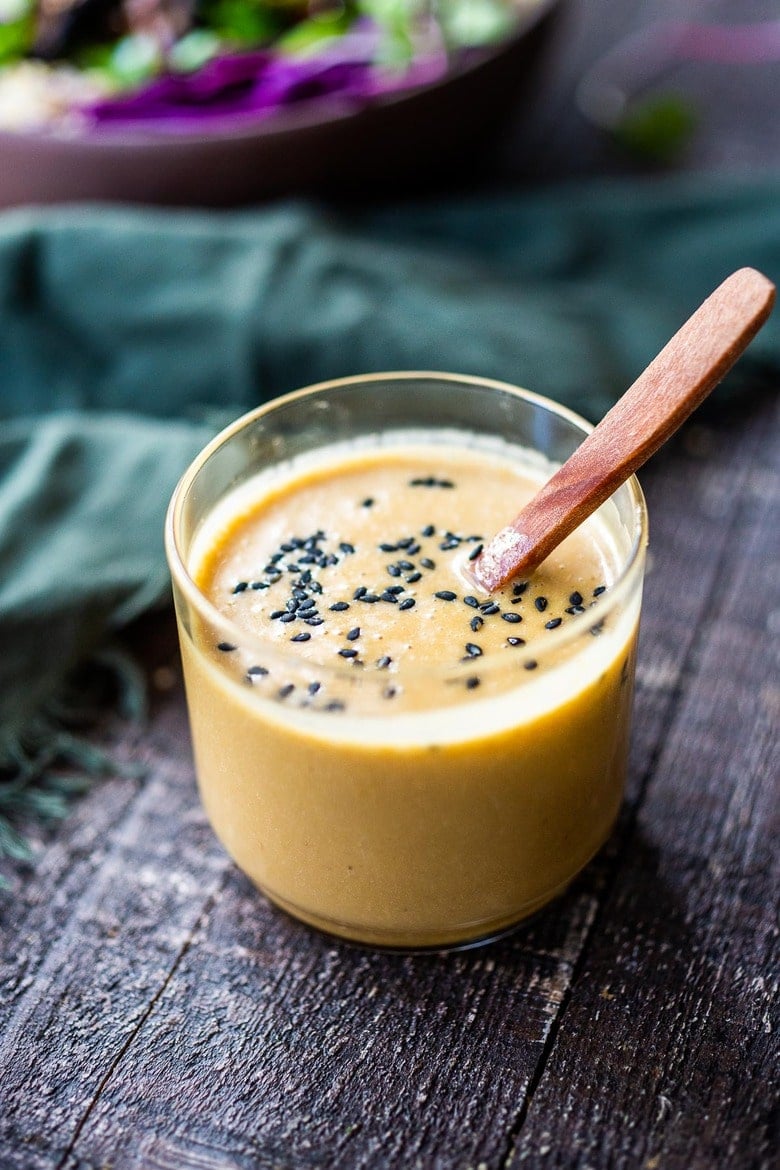 Meat And Seafood Dishes
In recent years, miso paste has become popular as a seasoning for meat and seafood dishes. When used judiciously, it can help to balance the richness of these dishes and add an umami-packed punch of flavor. If you're looking for a new way to add excitement to your cooking, try using miso paste the next time you fire up the grill. You're sure to be impressed with the results!
Miso Salmon - Dinner At The Zoo
This miso salmon is fresh fish fillets soaked in a flavorful marinade, then broiled to perfection and topped with sesame seeds.
Check out this recipe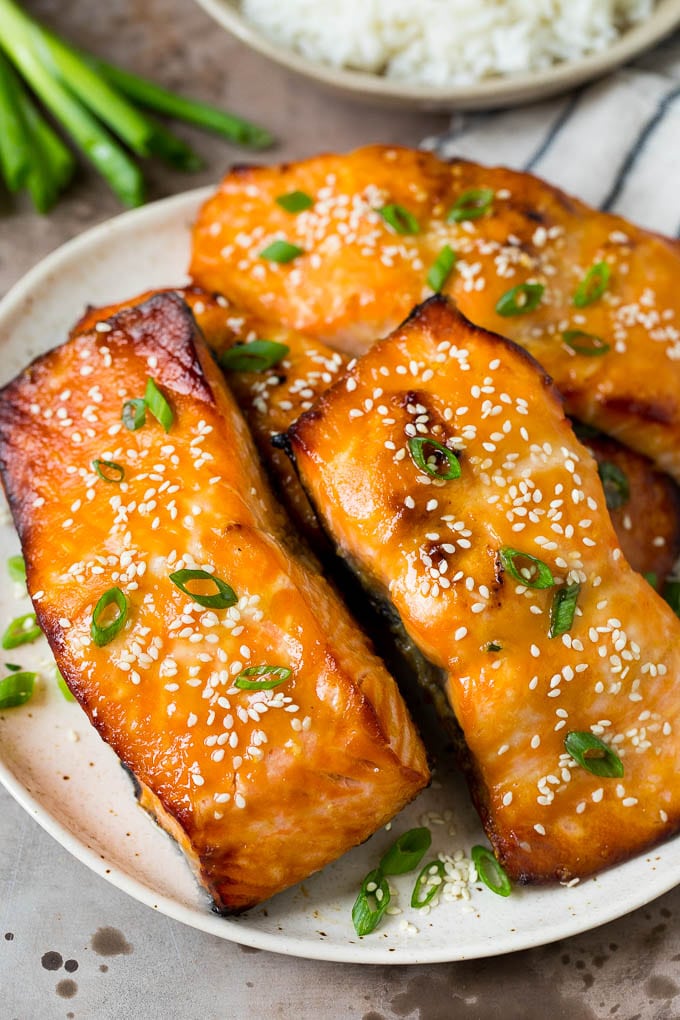 Spicy Miso Beef Noodles - A Day In The Kitchen
These miso beef noodles are like an Asian take on spaghetti bolognese, but with a spicy kick and without the long cooking time for the sauce!
Check out this recipe